The Decline Of Public Order: Behavioral Dysfunction And Situational Disorder
Kata Kunci:
behavioral dysfunction, disorder, decline of order
Abstrak
Abstract. Behavioral dysfunction is a term used to define all negative and counterproductive behaviors. All forms of crimes, be it small and large in scale, done traditionally or modernly, are dysfunctional behaviors. Dysfunctional behaviors are ubiquitous, happening in plain view in real world and covertly in cyberspace (through software/malwares). This is worrying and troubling since it can potentially disrupt the activity of productive people. This study aims to examine the role of behavioral dysfunction in situational disorder through relevant literature and documented data review, in the hope to confirm that behavioral dysfunction disrupts the process of maintaining public order. Pervasive behavioral dysfunction is likely to diminish the quality of life, moral and dignity, ultimately causing humans to become unproductive since they are tempted to take shortcuts to satisfy personal interests. Behavioral dysfunction is likely to be difficult to deal with a partial approach, therefore, a structured and functional approach is needed going forward. A structured approach refers to systematic efforts to transform behaviors while functional approach refers to efforts to provide behavioral functions to foster a skilled and productive community.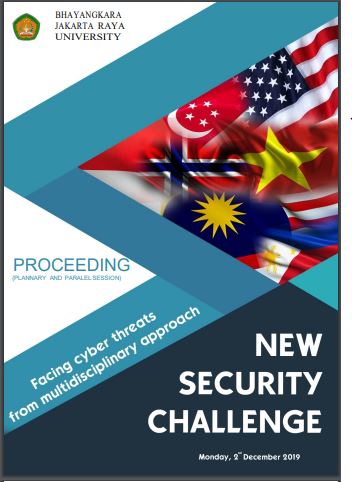 Unduhan
Cara Mengutip
Hutahaean, E. S. H. ., Pertiwi, Y. W. ., & Nuswantyas, . L. M. . (2019). The Decline Of Public Order: Behavioral Dysfunction And Situational Disorder. PROCEEDING THE INTERNATIONAL SEMINAR, 1(2). Diambil dari https://ejurnal.ubharajaya.ac.id/index.php/PIS/article/view/42