The Lean Manufacturing Implementation to Eliminate Waste in Machining Cast Wheel Line Production by Using WAM dan VALSAT Method
Keywords:
lean manufacturing, waste assessment model, value stream analysis tools, kapasitas produksi, dan efisiensi
Abstract
Penelitian ini bertujuan untuk mengeliminasi waste pada lini produksi machining cast wheel dengan implementasi konsep lean manufacturing. Metode lean manufacturing yang digunakan adalah Waste Assessment Model (WAM) untuk identifikasi waste pada proses manufaktur dan Value Stream Analysis Tools (VALSAT) untuk memilih mapping tools yang digunakan dalam analisis waste. Berdasarkan hasil analisis didapatkan tiga rekomendasi perbaikan yaitu modifikasi desain soft jaw mesin OP 20 (facing dan boring), aplikasi metode sampling pada proses OP 40 (leak test), dan penggabungan proses OP 70/OP 60 (washing). Hasil evaluasi rekomendasi didapatkan perbaikan pada lini produksi machining cast wheel berupa peningkatan kapasitas produksi menjadi 1,350 set per hari, penurunan reject rate menjadi 2%, dan efisiensi man power sebanyak 3 orang
Downloads
Download data is not yet available.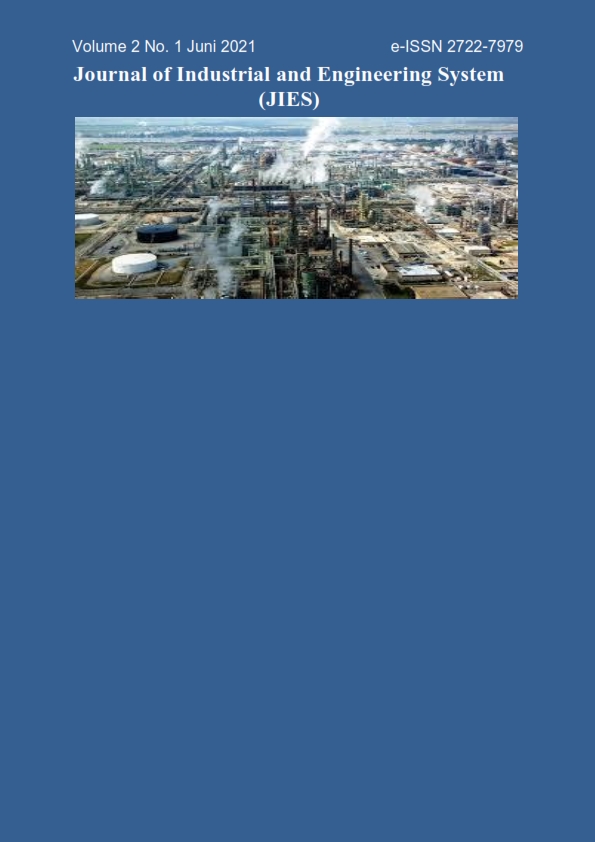 Downloads